We are so exciting to start our 'Beethoven and Widmann Chamber Music' !!
Violin: Anne Sophie Mutter, Ye-Eun Choi              
Cello: Daniel Mueller Schott
Viola: Vladimir Babeshko
Program
Ludwig van Beethoven  String Trio C minor, Op. 9 No. 3 (1798)
Jörg Widmann  'Study on Beethoven, String Quartet No. 6
Ludwig van Beethoven String Quartet E flat Major, Op. 74 (Harp)
22Feb.2020       Suntory Symphony Hall, Tokyo /Widmann Quartet World Premier
22.Mar.2020      Konzerthaus, Wien / Widmann Quartet European Premiere
31.Mar.2020      Elbphilharmonie, Hamburg / Widmann Quartet German Premiere
03.April 2020     Philharmonie am Gasteig, Munich
05.April 2020     Alte Oper, Frankfurt
12.April 2020     Aix en Provence, France /Widmann Quartet French Premiere
27.April 2020     Berliner Philharmonie, Germany
30.April 2020     palau de la música, Barcelona/ Widmann Quartet Spanish Premiere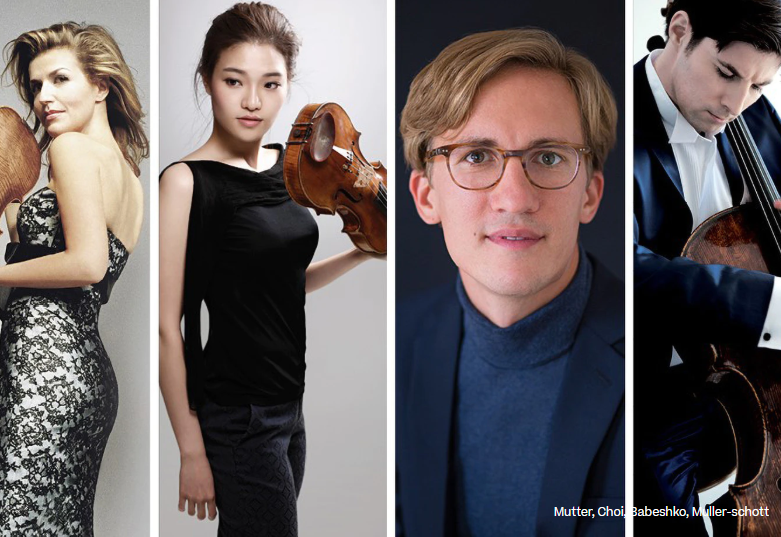 Beethoven Chamber Music
 I'm so excited to give the Concert again at Davies Symphony Hall of San Francisco with Anne- Sophie Mutter, Vladimir Babeshko and Daniel Mueller-Schott on 27th Jan. 2020!!
   
Sibelius Violin Concerto
It was an great honor and joy to play Sibelius Violin Concerto with Maestro Neeme Järvi and Estonia National Symphony Orchestra in Tallinn, Pärnu and Bregenz on 14th Sep.2019!!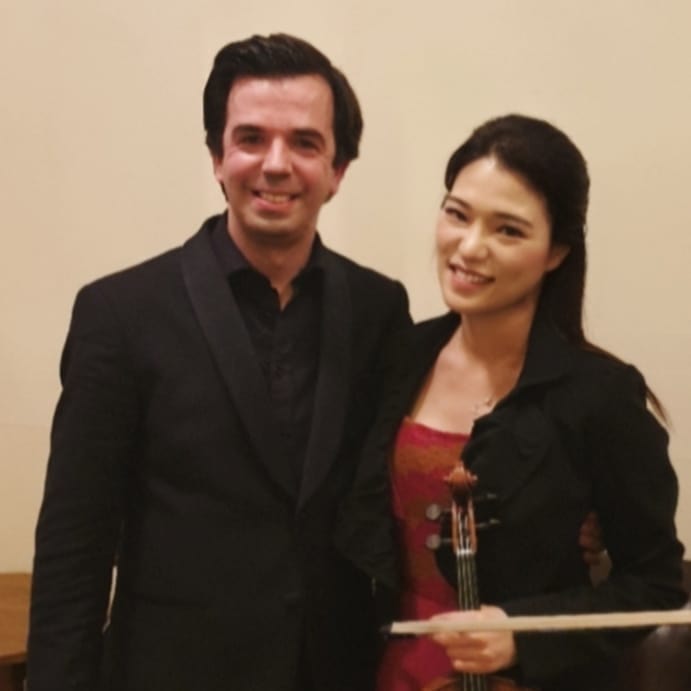 Prokofiev Concerto No.1
I am truly pleased to perform the beautiful Prokofiev Concerto No.1 with BBC Philharmonic Orchestra in Manchester, UK in the upcoming June 7th. 2019.
Metamorphosen
I'm so excited to play 'Metamorphosen' with Deutsche Radio Philharmonie under Maestro Krzysztof Penderecki at Congresshalle Saarbrücken and Rosengarten Musensaal in Mannheim on 11th, 12th Jan. 2019 !!
Mendelssohn Violin Concerto
I will play Mendelssohn Violin Concerto with NHK Symphony Orchestra under Maestro Stéphane Denève on 6th Jan. 2019!!
Warsaw Philharmonic Chamber Hall
I am so happy to play in the celebration concert for 85 annual birthday of Maestro Krzysztof Penderecki today !!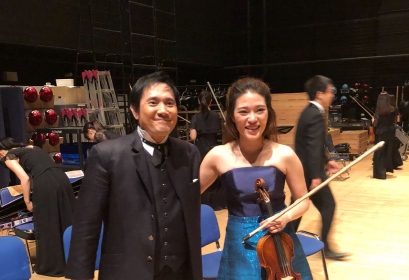 Four Season
I'm so pleased to play 'Four Season' of Vivaldi with Osaka Philharmonic Orchestra under Maestro Eiji Oue at the Festival Hall in Osaka on 26th, 27th July 2018!!
Brahms Violin Concerto
I am so happy to play Brahms Violin Concerto with Orchestre National De France under Maestro Riccardo Muti at Maison de la Radio on 17th May 2018.
Brahms Violin Concerto
I am so excited to play the Brahms Violin Concerto with Gyeonggi Philharmonic Orchestra under Maestro Jaap Van Zweden in Seoul Arts Center at 22th March 2018.
Bruch Violin Concerto
With Maestro Mariss Jansons after the concert in Munich!!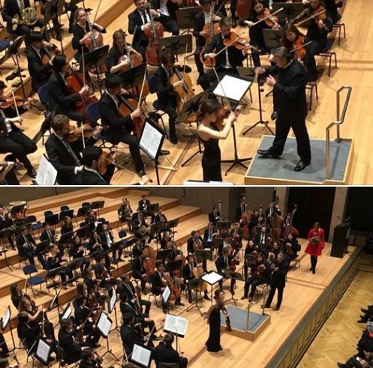 Bruch Violin Concerto
I am so happy to play the Bruch Violin Concerto with Maestro Mariss Jansons at Herkulessaal in Munich on 12 Nov. 2017.
Penderecki Violin Concerto No. 2 (Metamorphosen)
I am honored to play the Penderecki Violin Concerto No. 2 (Metamorphosen) under Maestro and Composer, Krzysztof Penderecki at the opening concert of The International Festival of Contemporary Music 'Concordia' in the name of Sofia Gubaidulina on November 3, 2017!!
Mozart Violin Concerto No.5
I played the Mozart Violin Concerto No.5 with the Czech Philharmonic Orchestra at Filharmonia Narodowa of Warsaw under Jiri Belohlavec on 16th March 2017.
With Anne Sophie Mutter after the interview on 21 Feb.2017!!
Mendelssohn Violin Concerto
My first concert for this year 2017 is Mendelssohn Violin Concerto with Bamberger Symphoniker under Maestro Christoph Eschenbach at Joseph-Keilberth-Saal of Bamberger, Germany on 13th,14th Jan.!!